In this article, we want to introduce 3 Best WooCommerce free plugins to boost sales and revenue for online stores that use WooCommerce, which is a popular e-commerce platform for WordPress websites. These plugins offer various features and tools to help store owners promote their products and incentivize customers to make more purchases and make it easy for website visitors to contact the website owner or customer support team. Overall, WooCommerce Boost Sales plugins aim to help store owners increase sales and revenue by making it easier and more appealing for customers to make additional purchases.
The desired plugins are as follows:
Discount Rules and Dynamic Pricing for WooCommerce
Product Bundle Builder for WooCommerce
Live Chat with ChatGPT
1) Discount Rules and Dynamic Pricing for WooCommerce
The WooCommerce Dynamic Pricing & Discounts plugin is a comprehensive tool that provides practical solutions for setting up discount offers on your WooCommerce store. Whether you're a beginner or an experienced user, this plugin is easy to use and comes with advanced features to cater to your needs. It enables you to create and customize your discount rules with ease, ensuring that your customers get the best deals on your products. With its intuitive interface and out-of-the-box functionality, this plugin is an ideal solution for anyone looking to boost sales and improve customer engagement on their WooCommerce store.
Video tutorial
Features :
WooCommerce Cart Discount Rules.
Percentage-based discounts in WooCommerce.
Store-wide global discount or set a discount to WooCommerce for all products.
Quantity based discount or range based discount or bulk pricing discount.
Display quantity discount table on product page.
Product based discount to set discounts on specific products.
Scheduled product discounts.
Cart based percentage discount or WooCommerce cart discount (Example: Get 20% discount on Black Friday or specific date)
WooCommerce cart total based discount (Example: Spend more than $500, get 20% discount)
Advanced WooCommerce cart discount rules
Scheduled WooComemrce coupons
Order total based discount
Exclude selected products from discount rules
Date based discount (validity)
Show discount table or bulk table or quantity table on the product pages
A shortcode for quantity based discount table or bulk pricing table
Option to set rules expiry date (From Date , To Date)
Create advanced WooCommerce shipping methods or WooCommerce dynamic shipping methods
Create WooCommerce weight based shipping methods
Scheduled WooCommerce shipping methods
Screenshots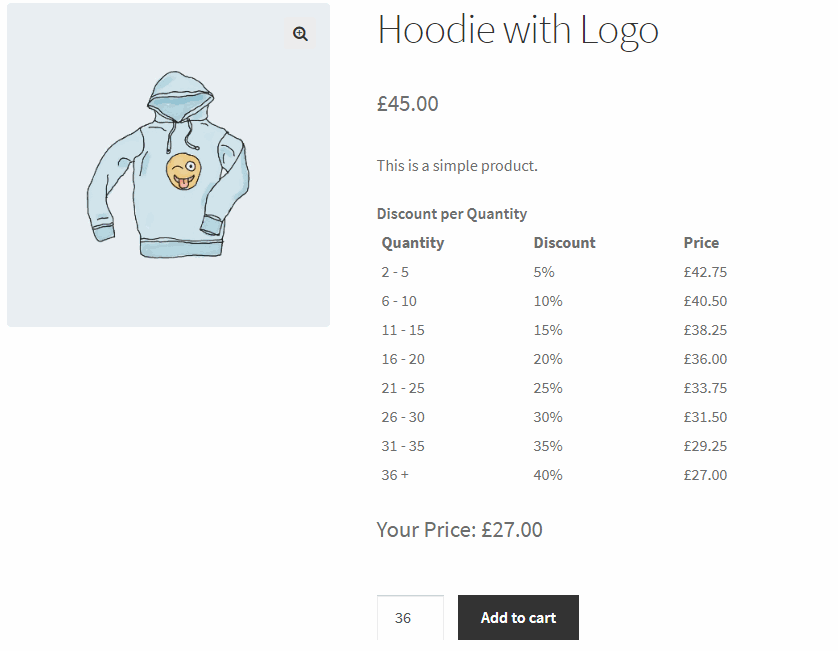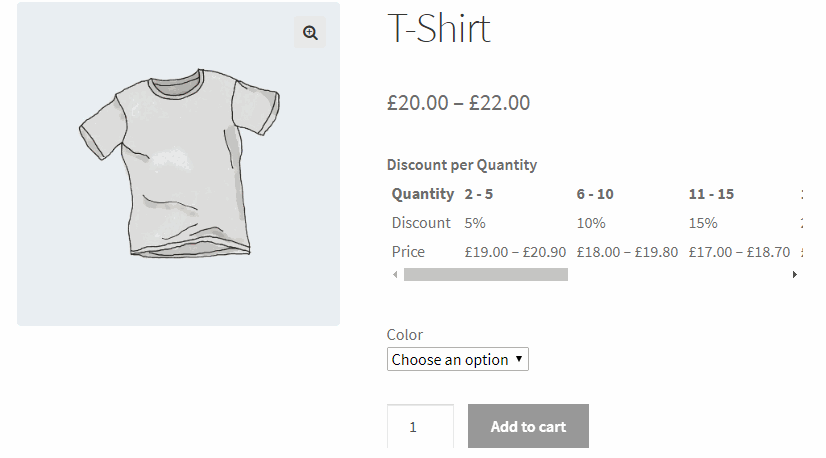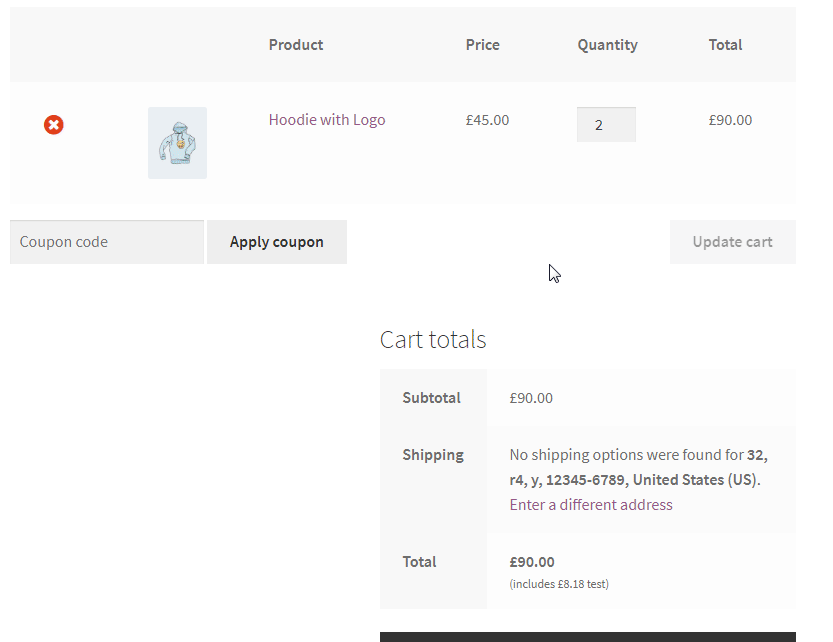 2) Product Bundle Builder for WooCommerce
WooCommerce Product Bundle Builder is a top-notch plugin designed to help online store owners create irresistible deals that package multiple products for sale together. This powerful plugin provides an excellent way to increase sales of various product types while also offering customers attractive benefits. With Woo Product Bundle Builder, you can enhance cross-selling strategies on your WooCommerce shop, which is a smart way to boost revenue. Moreover, this plugin is search engine optimized, which helps improve your site's ranking and ensure a higher conversion rate. Whether you're a small business owner or a large enterprise, WooCommerce Product Bundle Builder is a smart tool to help you create compelling deals and increase sales on your WooCommerce store.
Video tutorial
Features:
Create Simple to Advanced Product Bundles.
Create Dynamic Product.
Create Mix and Match Products.
Create BOGO deals Offer Buy One Get One deal.
Create Personalized Products.
Create Assembled Products. For example, assemble a computer.
Dynamic Price Calculates.
Select to calculate the shipping fee for the whole bundle or each bundle item.
Assigning Default product.
Set the default quantity of bundle item.
Set the min/max quantity for each item in the bundle.
Set percentage or price discount.
Create Virtual or Downloadable product bundles in WooCommerce.
Show Stock for each of the bundle items.
Show the Rating for each of the bundle items.
Show the Description of the bundle items on hover.
Choose how to link to the product bundle items when clicking on the title.
Coupon Apply Method Control how coupons should be applied on the bundle product.
Cart Contents Count How to count bundle products in the cart.
Screenshots
3) ChatGPT and WhatsApp for WordPress
WhatsApp is the most widely used instant messaging application With over 2 billion users in the world. As a business owner, adding a chat support feature to your website is essential to serve better your customers who are likely to be using WhatsApp. Additionally, generating leads is crucial to the success of any business and ChatGPT and WhatsApp for WordPress is an effective tool for lead generation and increasing overall sales. By incorporating this button into your website, you can provide your customers with an easy and direct way to contact your customer support team, and simultaneously create opportunities for new leads and sales.
Video tutorial
Features :
Add ChatGpt AI BOT
Add single-agent WhatsApp chat support
Add multi-agent WhatsApp chat support
Add a floating chat button to your website
Add a floating chat button to specific pages
Display chat support for "All Visitors", "New Visitors", "Returning Visitors", "Logged in users (PRO)", "Guest Users (PRO)"
Add a chat button to specific WooCommerce products, categories (PRO) or tags (PRO)
Add chat support to specific pages by URL.
Exclude chat support from specific pages by URL.
Display single account or multi account chat window in the floating chat button
Create multiple accounts with specific avatars or predefined avatars
Predefined templates to create chat easily and in a minute
Different styles and positions for Mobile and Desktop
Preview the live chat button in the admin when designing it
Custom colors, greetings, icons and avatars
Define custom availability and working hours for each account (PRO)
Define custom availability timezone for each account (PRO)
Keep communicating directly from your WhatsApp account
4 types of chat "Floating Bubble", "Embed Bubble", "Embed Chat Window", "Button"
WPML Ready
Google Analytics (PRO)
Facebook Pixel Analytics (PRO)
Screenshots