Translation
To translate Advanced Pricing & Discounts for WooCommerce to your local language:
Download and install Poedit translations editor. Poedit is an open source program for Windows, Mac OS X and UNIX/Linux which provides an easy-to-use GUI for editing PO and generating MO files.
Open the easy-woocommerce-discounts.pot located in the /wp-content/plugins/wc-conditions/languages/ folder, in Poedit.
Click on the 1. Create new translation button.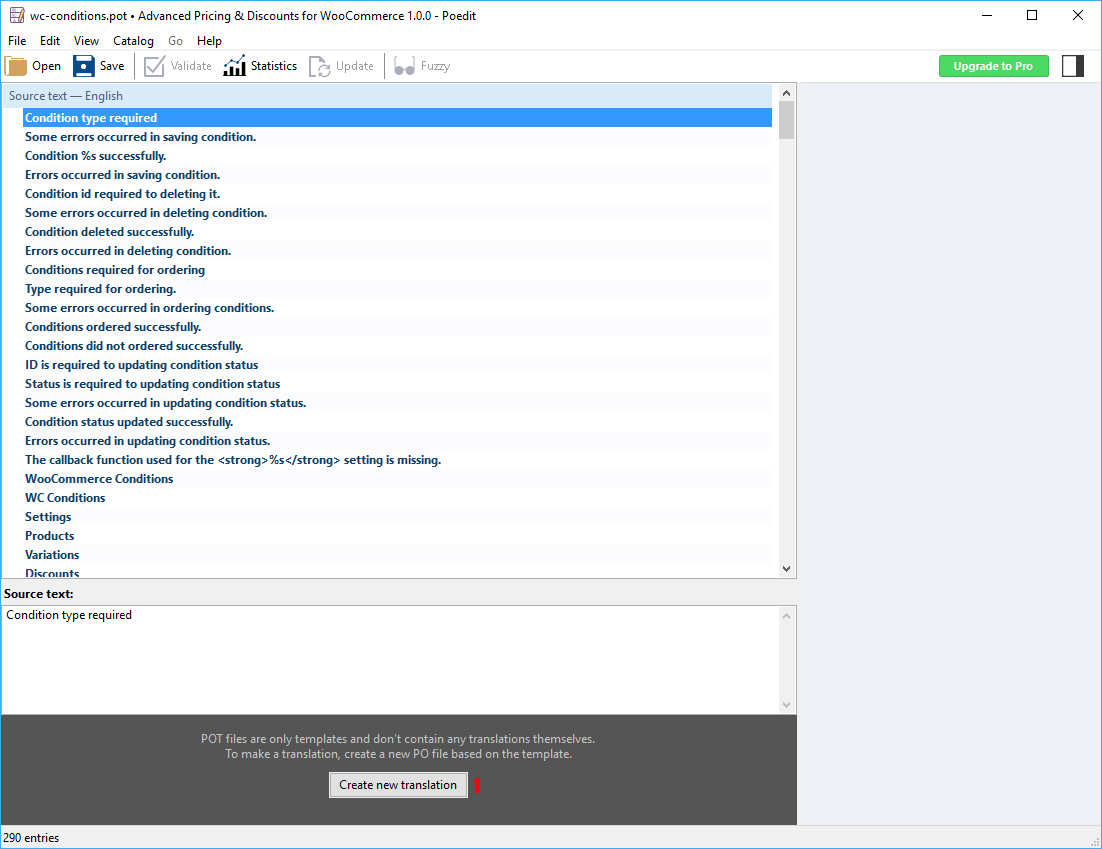 Select your desired local 2. language you would like to create a translation for and click 3. OK.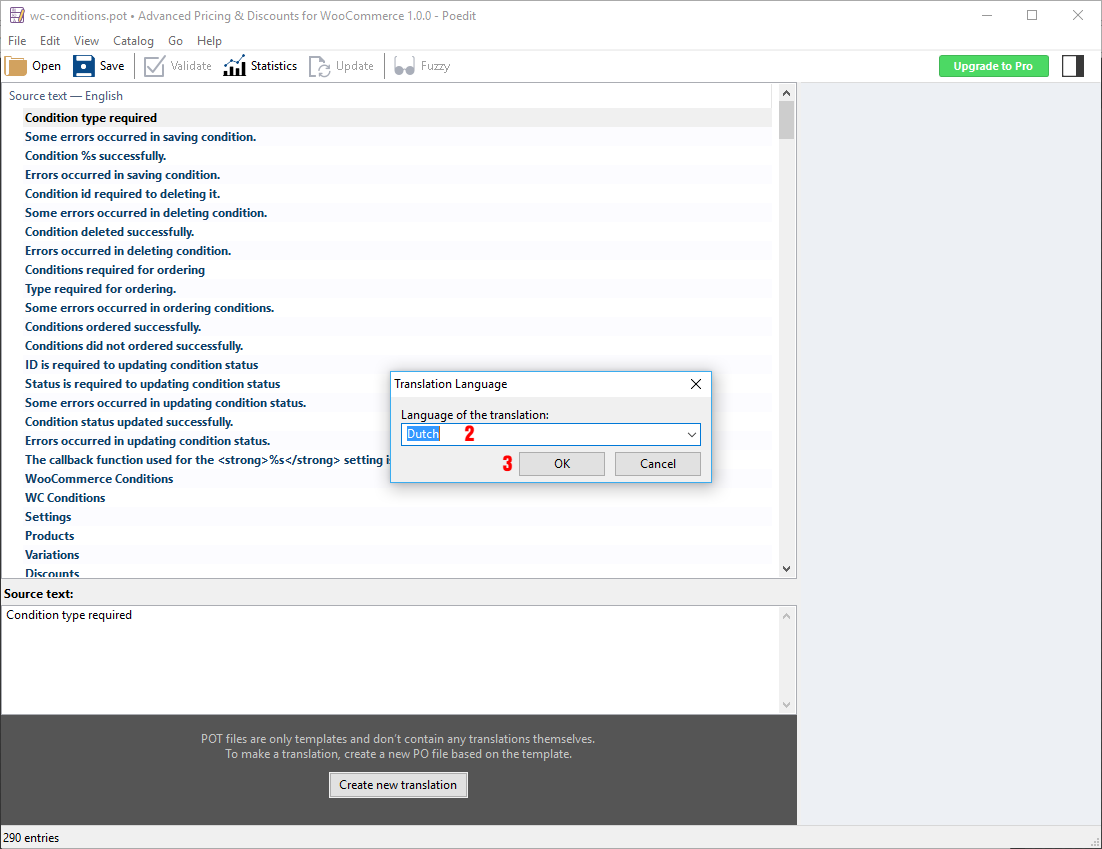 Do, your required changes on translation items.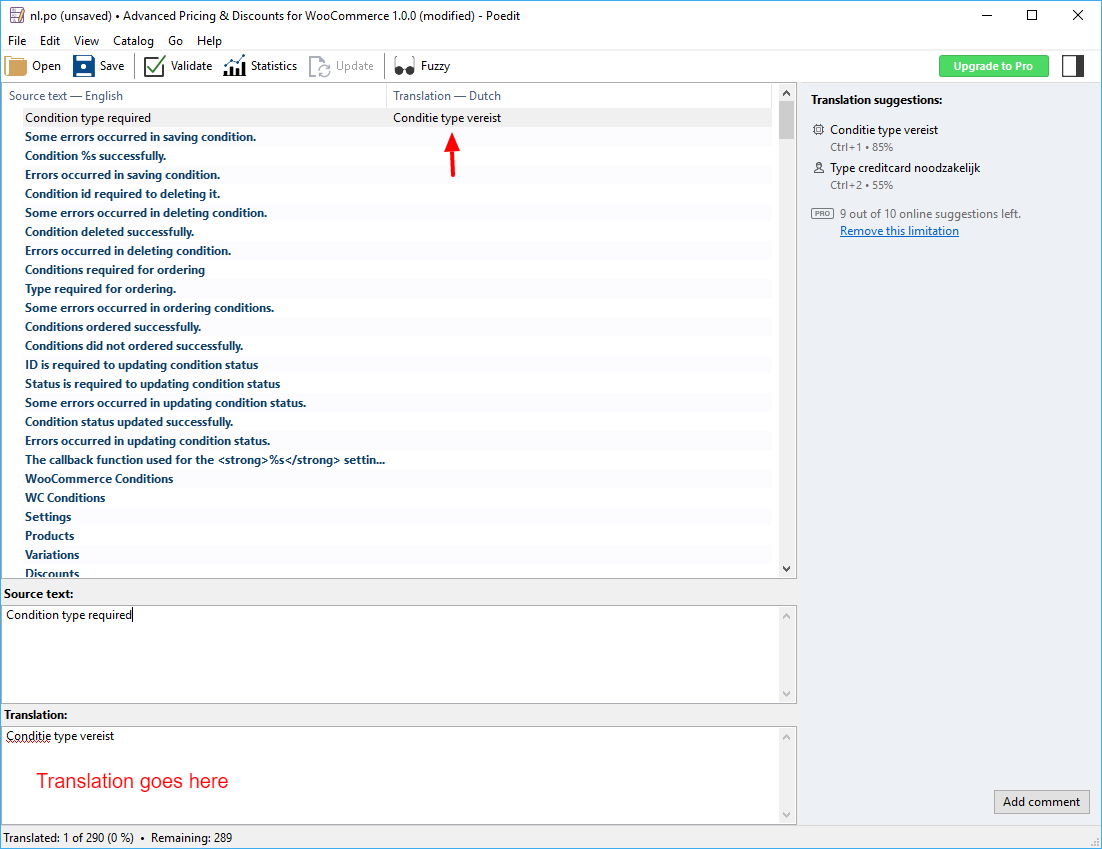 From the File menu, select "Save as".
In the "Save as" window, select a name for your translation with this rule "easy-woocommerce-discounts-<WP Locale>.po" – eg. easy-woocommerce-discounts-nl_NL.po, and save the file somewhere into your computer.
From the File menu, select "Compile to MO..."
Upload the generated .po and .mo files from your computer into <your-wordpress-site.com>/wp-content/plugins/wc-conditions/languages/ (to the plugin language folder in your WordPress plugin directory) on your website using an FTP client.
To set/use your new translation on your website do the following:
From WordPress admin panel, go to Settings » General.
Scroll to the end of the page and select your translation language from the Site Language drop-down list.
Find more info at Translate WordPress.